(647) 588-3234
Get FREE experienced advice
Experienced In Criminal Law
Experienced Attorneys Professional Approach
Book An Appointment
Dedicated to one client at a time
FMK Law Group
TOP CRIMINAL LAWYER TORONTO
People facing criminal charges may face lifelong ramifications like getting deprived of better education and jobs. In the case of immigrants, it may also restrict their chance of becoming Canadian citizens. Criminal laws are complicated, and most people fail to understand their technicalities, so they need legal assistance to know the life obliteration of criminal charges. This is where FMK Law Group comes to the rescue of people facing criminal charges in Toronto. FMK Law Group is a leading law firm in Toronto, offering unmatched legal representation to clients in criminal matters. Served by a pool of competent criminal lawyers, the law firm is committed to effectively and ethically defending its clients. The law firm firmly believes that everyone has the right to a fair trial and operates with a mission to serve clients with the most honest representation for an array of criminal matters in Toronto. The prominent law firm of Toronto has successfully helped its clients get justice against all sorts of criminal charges. The firm's experienced and professional criminal lawyers provide a strong courtroom representation to protect the rights of their clients and try their best to get them free of criminal charges.
Criminal Defence Attorney Toronto
Protecting Your Rights against the Prosecution
FMK Law Group Toronto
Suppose you're facing criminal charges, such as drug possession, assault, DUI, fraud or theft, bail hearing, family dispute, Youth Offences, Juvenile, sexual offence, Harassment, Child Luring, Sexual Exploitation, impaired driving, Dangerous Driving, Careless Driving, drug charges, weapons charges, theft, Sexual assault, Domestic Assault, or weapon possession. In that case, the Criminal Defence Lawyer you choose is important. Your rights, freedom, and way of life are all on the line, and each day that passes gives the prosecution more time to build a criminal case against you. Knowing where to turn can be difficult and tricky if you have never been in this situation.
Toronto criminal defence lawyers at FMK Law Group have a reputation and passion for helping individuals like you work to put the matter behind you as quickly as possible. And when you hire our criminal lawyers in Toronto, FMK Law Group will fight for you throughout the process. Our criminal lawyers in Toronto, ON, will vigorously defend your rights with the dedication and attention your case requires.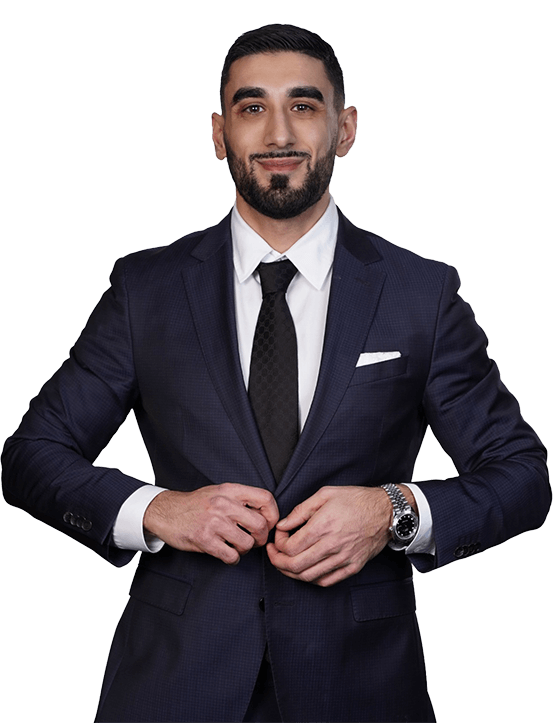 Toronto Criminal Lawyer Committed to Your Satisfaction and Success
Explore Our Wide Range Practice Areas
We, at FMK Law Group, are committed to providing justice to all our clients irrespective of the criminal charges against them. Our criminal law firm in Toronto believes that everyone deserves a proper defence, and we tirelessly work to achieve it. If you or your known one has been charged with a crime, then you can get in touch with us, as we are practicing across diverse areas to handle your case with our extensive knowledge and expertise.
01.
Assault Charges Defense Lawyer in Toronto
If you have been charged or are being investigated for an assault-related crime in Toronto, then it is in your best interest to hire a qualified and experienced criminal defence attorney from FMK Law Group. No matter, whether you are facing minor or serious charges, our criminal lawyers know to defend you in a criminal court. Our criminal lawyers have helped several victims receive a fair trial in different assault cases like bar and casino fights, sporting event assaults, etc.
02.
Sexual Offence Defense Lawyer in Toronto
Sex-related offences are serious criminal charges you can face and if convicted, these charges may have serious implications. FMK Law group has an immersive understanding of the options and tools to fight these charges. The criminal lawyers of the firm make strategic, tactical decisions and have the knowledge to effectively argue the evidence.
03.
Impaired Driving DUI Defense Lawyer in Toronto
Driving under the alcohol influence in Toronto is a criminal offense and it will involve impaired driving law. If you have been arrested for driving under influence of drugs in Toronto, then you need to consult an experienced impaired DUI defence lawyer of FMK Law Firm to protect your legal rights in the proceeding and establish your innocence or guilt. The criminal lawyers of our firm have great expertise in impaired driving laws and hence can effectively strategist a defence to produce the most favorable outcome.
04.
Toronto Bail Hearing Lawyer
Legally a person can get arrested for a crime, irrespective of the fact that whether he has committed the crime or not. To avoid arrest, a person can pay a specific amount of money to the court called bail and can get released until the criminal process is completed. The prime objective of bail is to allow a person remains free until he/she is convicted of a crime. Irrespective of the fact that you have been trapped in a serious crime or a minor crime you will find court proceedings to be complex and challenging. Thus, you will need an expert criminal lawyer by your side, who compassionately defend your case and smoothly handle your bail procedure. The criminal attorney of FMK Law Group is an expert in handling your bail procedure and allows you to remain free until you are convicted of a crime.
05.
Weapons Charges Lawyer in Toronto
It is illegal to carry a weapon in Canada and simply possessing it in certain circumstances can be a criminal offence. Possession of a restricted or prohibited weapon can increase the penalties associated with the offence. However, criminal defence lawyers of FMK Law Groups know possible ways to defend a weapon offence. Knowledgeable and expert criminal lawyers are well capable of providing outstanding legal representation when facing a possible conviction.
06.
Drug Charges Lawyer in Toronto
Drug-related offences are serious charges in Toronto and may involve some type of charter litigation. If you are found guilty or receive a conviction for a drug offence, then you may have to face serious consequences like an impact on your travel ability or obtaining employment. The criminal lawyers of FMK Legal Group assist you in the best manner and serve you with the best legal option to minimize the effect of these possible consequences. Possession, trafficking, and importing are all drug offences.
07.
Theft, Robbery, and Fraud Charges Lawyer in Toronto
Fraud, theft, or robbery charges are a broad range of criminal activity that carries severe penalties, depending upon the type and level of suspected activity. Thus, if you have been charged with theft, robbery, or fraud crimes, then you should seek counselling from an experienced criminal lawyer of FMK Law Group of Toronto. The proficient lawyers of the firm can withdraw the criminal charges filed against you and can even work toward achieving an acquittal.
08.
Youth Offences Lawyer in Toronto
Youth offences are serious legal charges that can adversely affect the lives of youngsters. Such youngsters can seek the help of the experienced criminal lawyer of the FMK Law group who is an expert at navigating charges against minor offenders. These lawyers will help you understand every aspect of the youth courts and can even strive for lenient sentences in accordance with the law.
CLIENT TESTIMONIALS
Check out what our Scarborough clients have to say about our criminal law services
CONTACT FMK LAW GROUP FOR EFFECTIVE AND AFFORDABLE CRIMINAL DEFENCE COUNSEL
At FMK Law Group, we know and understand that encounters with the Scarborough criminal justice system do not just happen from 9 a.m. to 5 p.m. This is why we can take your phone call or respond to your email throughout the day, 7 days a week.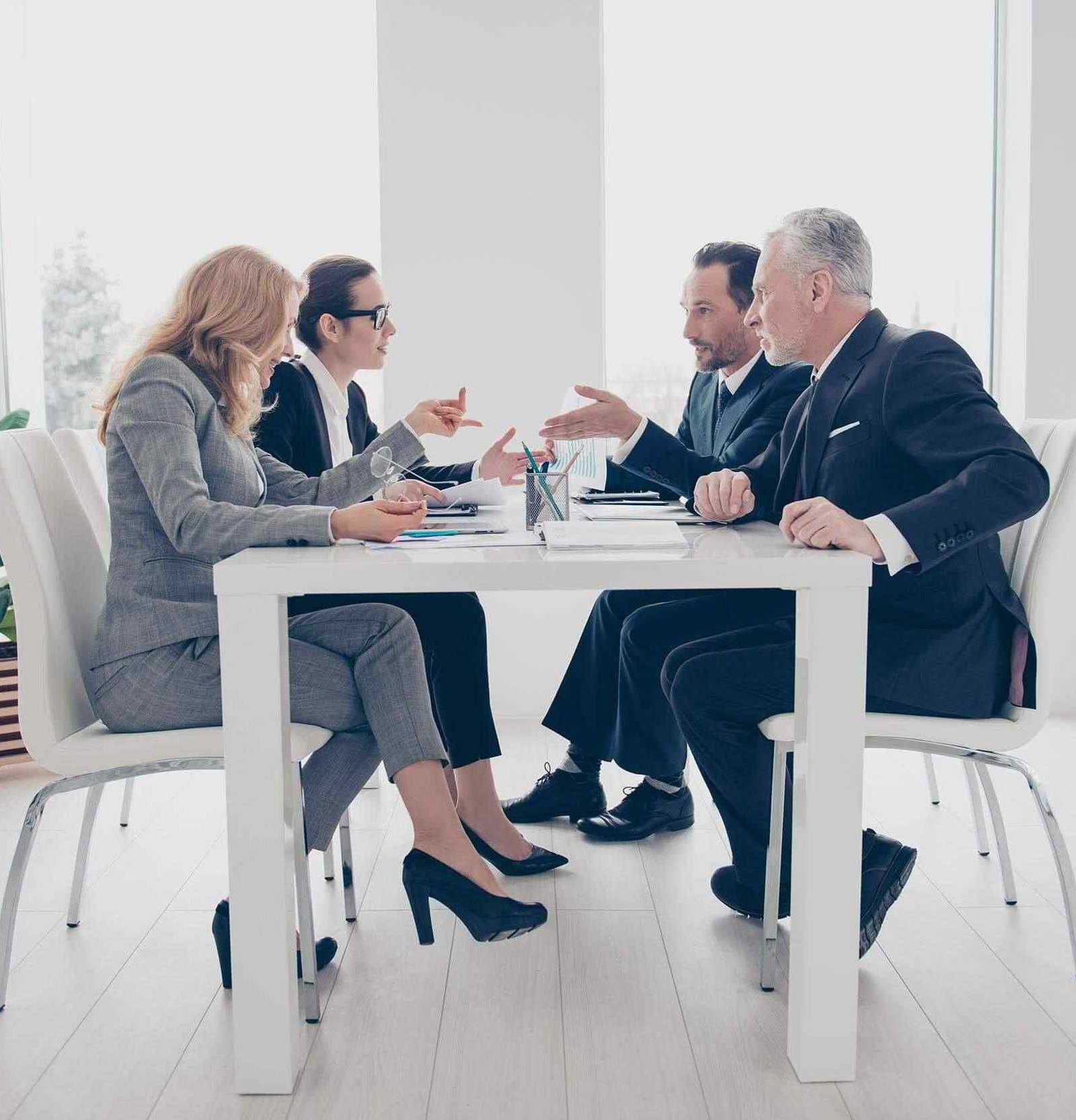 Trusted Criminal Lawyer in Toronto
The experience of being confronted with a criminal charge is quite scary and devastating, it significantly affects your personal and professional life. Everything is at stake in your pride, freedom, future, job, and reputation, and you are simply clueless about your next course of action. When trapped in a situation like this, you will surely need an experienced and the best criminal defence lawyer in Toronto to defend your legal rights.
If charged with a crime, you must choose the best criminal law firm in Toronto with the expertise and experience to quickly and discreetly solve your legal problem quickly and discreetly. FMK Law Group in Toronto is a criminal law firm with extensive experience in defending criminal charges all over the province. No matter whether you are trapped in a simple or complex criminal matter, the best criminal defence lawyers in the firm are known for offering incisive legal advice along with relentless and results-driven advocacy.  
The benefit of Hiring Criminal Defence Lawyer in Toronto for a Criminal Case
Facing criminal charges is a painful experience, and if you have been charged with it, you should take the necessary steps to protect your rights. The best option available is to hire a skilled and the best criminal lawyer who can efficiently guide you through the legal process and ensure you receive a fair trial. Some of the significant benefits of hiring the best criminal law firm in Toronto include:
Service of Experienced Attorneys
FMK Law Group, the best law firm, is served by a team of experienced criminal defence attorneys from Toronto who know how to challenge evidence and build a strong defence for you. Besides, experienced lawyers know about navigating the justice system and can provide valuable support and guidance throughout the legal process.
Access to Quality Resources
As the leading and renowned legal firm in Toronto, FMK Law Group has access to quality resources like forensic experts and private investigators, along with some professionals whose assistance proves crucial for the case. The easy access to these resources proves significant in properly gathering and presenting evidence in court.
Suggest Best Legal Advice 
As an experienced and professional legal firm in Toronto, we can negotiate on your behalf with prosecutors to reduce your sentence or even avoid conviction altogether. Sometimes, they also suggest a guilty plea for clients if they think it is the best option for a defendant.
Why choose FMK Law Group for Criminal Defence Cases in Toronto?
FMK Law Group is a criminal law firm featuring an experienced team of criminal defence lawyers well-positioned to defend clients against various criminal charges, ranging from minor to the most serious. As one of the best criminal law firms in Toronto, we at FMK Law Group have every quality required to marshal a strong and successful defence on behalf of our clients. With great expertise and knowledge in criminal law, our criminal defence attorneys in Toronto protect the rights of individuals confronted with criminal charges.
Our professional, ethical, and practical criminal defence lawyers have a high success rate.

Our criminal defence attorneys can access all the legal information essential to defend our clients. skillfully

Effective and economical legal service

Render personalized attention to clients at all stages

Have extensive knowledge and experience in diverse areas of crime

Provides exhaustive legal advice and passionate advocacy to clients facing criminal offences in all Ontario courts