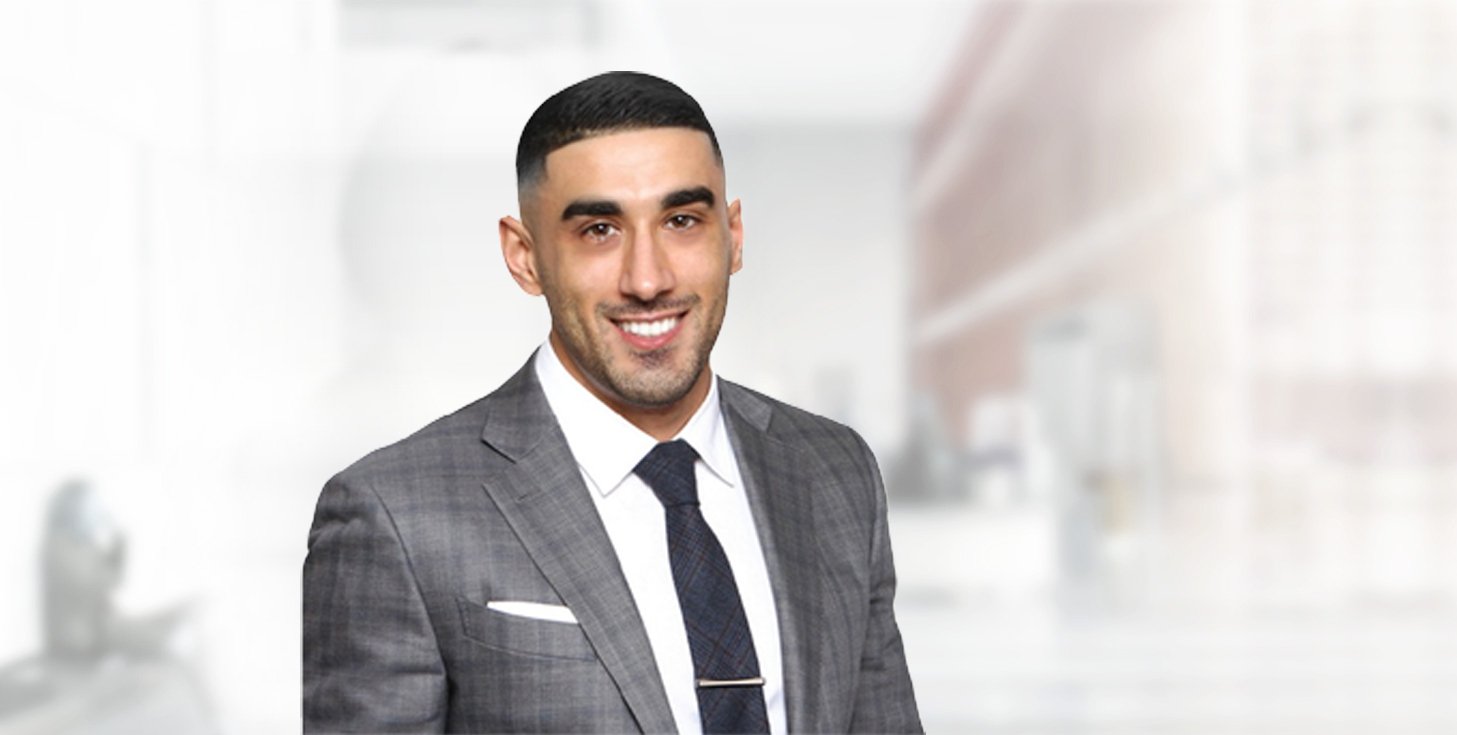 My team and I will work hard to ensure that we best serve our clients legal interests. At Kazandji Law, we defend clients charged with a variety of criminal offences such as: bail hearings, assault, sexual assault, impaired driving, and various weapons offences.
I have defended several cases at different stages in the Ontario Court of Justice and Superior Court of Justice. My ultimate goal for every individual who is charged with an offence is for them to receive a chance to prove him or herself not guilty. For that reason, I navigate them from the very beginning to the very end. I am very well acquainted with the laws, proceedings, and regulations that apply to criminal law matters.
I often appear in various courts in Ontario such as: Milton, Oakville, Oshawa, Toronto, Newmarket, and Barrie to defend the rights of my clients.
I am a member of several boards like the Ontario Bar Association, Toronto Lawyers Association, and the Criminal Lawyers Association.
Toronto Criminal Attorney Committed to Your Satisfaction and Success
At the Law Office of FMK Law Group, we understand how difficult and overwhelming it can be to be charged with a crime like assault and impaired driving. There's usually much at stake, and you might not know what your next step should be.
That is the reason our Toronto criminal lawyers guide our clients every step of the way, informing them of the potential short-term and long-term effects of their choices. And each of our criminal defense lawyers in Brampton is dedicated to offering the strongest defense that you require.
Our team prepares meticulously and comprehensively for the possibility of trial in each criminal case. Our thorough and careful trial preparation signals to the prosecution that FMK Law Group is ready and willing to go to trial if necessary in order to protect our client's legal rights.
FMK Law Group believes strongly that our strong reputation for zealous advocacy is a clear advantage to anyone facing a criminal charge.
Experienced and compassionate criminal attorneys at FMK Law Group have decades of combined experience and expertise representing clients and winning notable cases. Our criminal law firm is well known throughout Oakville and Brampton for its legal capabilities and effectiveness.
Our Legal Representation in Criminal Matters is Unmatched
FMK Law Group handles all matters related to various criminal charges, such as DUI, from arrest and arraignment to trial. When you hire our criminal lawyers in Brampton and Oakville, we will launch a full investigation of your case and examine how the police collected evidence against you.
Our criminal lawyers in Brampton will verify if there was probable cause for any search, arrest, or seizure and if you were adequately notified of your legal rights if taken into police custody.
And if there are any irregularities, or if there's evidence that your constitutional and legal rights were violated, we will try to have charges dropped or evidence excluded, if appropriate. Our Oakville criminal lawyers will also interview all potential witnesses so that we can gather, evaluate, assess, and preserve all evidence in order to support your legal defense.
Our Oakville lawyers also represent minors in all kinds of juvenile proceedings, in both family courts and criminal courts throughout Oakville and Brampton.
An Unparalleled Reputation for Results
With decades of criminal law experience and expertise, our Brampton lawyers can build the strong defense you need and deserve. Whether it is assault or sex crimes, our team uncovers all available defense options and develops a strategy that focuses on winning.
When you are facing a serious criminal charge, indictment, allegation, or investigation in Oakville or Brampton, you need a dedicated and serious advocate by your side. At FMK Law Group, we will carefully listen to your concerns, comprehensively investigate your criminal case and mount a strong defense in order to defend your legal rights and freedom.
Why Choose Us?
The capable and experienced legal team at FMK Law Group provides comprehensive legal counsel, care, compassion, and legal representation. When you're facing the risk of a criminal conviction in Brampton or Oakville and all the consequences that come with it, like prison time and high fees, don't waste any time, and start building a strong defense strategy today!
Experience
The Oakville criminal defense attorneys at FMK Law Group have been practicing criminal law for several years. During this time, they have handled a wide variety of cases, such as misdemeanors and felony crimes. Nothing can substitute real experience and expertise, which is exactly what our team brings to your case.
Trial Advocacy
We are trained Brampton and Oakville trial attorneys who aren't afraid to take a criminal case to court. Our team has extensive experience and knowledge in preparing and presenting criminal cases in front of juries.