(647) 588-3234
Get FREE experienced advice
Experienced In Criminal Law
Experienced Attorneys Professional Approach
Book An Appointment
Dedicated to one client at a time
FMK Law Group
Top Criminal Lawyer Brampton
People facing criminal charges may have to face lifelong ramifications like getting deprived of better education, and jobs, and in the case of immigrants, it may also restrict their chance of becoming a Canadian citizen. Criminal laws are complicated and a majority of people fail to understand their technicalities so they need legal assistance to know the life obliteration that comes with criminal charges. This is where FMK Law Group comes to the rescue of people facing criminal charges in Brampton. FMK Law Group is a leading law firm in Brampton offering unmatched legal representation to clients in criminal matters. Served by a pool of competent criminal lawyers, the law firm is committed to effectively and ethically defending its clients. The law firm firmly believes that everyone has the right to a fair trial and operates with a mission to serve clients with the most honest representation for an array of criminal matters in Brampton. The prominent law firm of Brampton has successfully helped its clients get justice against all sorts of criminal charges. The experienced and professional criminal lawyers of the firm provide a strong courtroom representation to protect the right of their clients and try their best to get them free of criminal charges.
Criminal Defence Attorney Brampton
Protecting Your Rights against the Prosecution
FMK Law Group Brampton
If you're facing criminal charges, such as drug possession, assault, DUI, fraud or theft, bail hearing, family dispute, weapon possession, the Criminal Defence Lawyer you choose is important. Your rights, freedom, and way of life are all on the line, and each day that passes gives the prosecution more time in order to build a criminal case against you. If you have never been in this situation, it can be difficult and tricky to know where to turn.
Brampton criminal defence lawyers at FMK Law Group have a reputation and passion for helping individuals like you work to put the matter behind you as quickly as possible. And when you hire our criminal lawyers in Brampton, FMK Law Group will fight for you throughout the process. Our criminal lawyers in Brampton, ON, will vigorously defend your rights with the dedication and attention your case requires.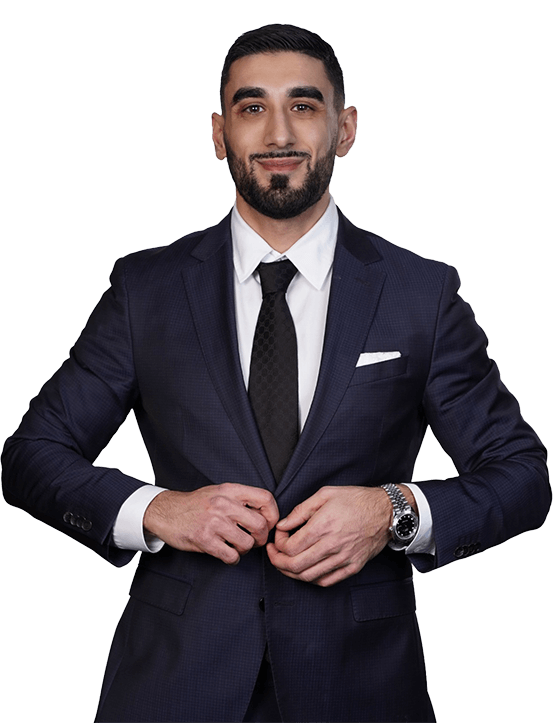 At the Law Offices of FMK Law Group, we represent individuals who have been accused of or charged with crimes in Oakville and Brampton, and the surrounding areas.
Among the criminal charges that we can defend are motor vehicle offenses, sex offenses, assault and violent crimes, theft offenses, weapon charges, drug crimes, and crimes against property.
If you've been contacted by the police or law enforcement personnel or are accused of a crime in Oakville and Brampton, whether it's a drunk driving offense or drug charge, you have to exercise your right to remain silent and contact an experienced criminal defence lawyer at the Law Office of FMK Law Group.
Our firm has a strong reputation for offering aggressive and cutting-edge legal representation for our clients to get the best results. From the moment you hire our attorney to represent you, we will fight zealously for the justice and compensation that you deserve.
Brampton Criminal Lawyer Committed to Your Satisfaction and Success
Explore Our Wide Range Practice Areas
FMK Law Group is a passionate law firm in Brampton that is committed and dedicated to the service of people facing false criminal charges and is unable to raise their voices. The experienced and talented criminal lawyers not only render sound legal advice but also provide honest courtroom representation, thereby saving their life, career, and family as well. Facing any type of criminal charge is overwhelming, scary, and confusing, especially for people who lack adequate legal knowledge and are unaware of the complex legal laws of Canada. However, with an eminent legal firm like FMK Law group around, people in Canada can be rest assured of receiving the best legal representation for a wide array of criminal cases like sexual offence, impaired driving, weapons charges, drug charges, theft, robbery, or fraud, criminal lawyers of FMK Law Group hold great proficiency in handling every type of criminal cases. People facing any of these criminal charges should look no further than FMK Law Group, as this legal firm has helped innumerable clients get over the line against any type of criminal charges. The passionate criminal defence lawyers of FMK Law Group serve clients with the highest level of ethics, integrity, and professionalism and hold an extraordinary track record of great accomplishments. Instead of giving up to the courtroom hardships and pleading guilty, people should immediately consult with FMK Law Group to seek the best legal advice and get free from the lifelong ramifications.
01.
Assault Charges Defense Lawyer in Brampton and Oakville
Brampton and Oakville have tough laws and punishment for a conviction of assault and violent crimes. In Toronto, minor assault charges are usually known as summary conviction offenses and are less serious. On the other hand, serious offenses are known as indictable offenses.
02.
Sexual Offence Defense Lawyer in Brampton
Allegations of sex crimes and sexual offenses can lead to serious criminal charges and also have a major impact on an individual's reputation, their relationships with friends and family, their career, and their standing in the local community.
03.
Impaired Driving DUI Defense Lawyer in Brampton and Oakville
Driving under the influence of alcohol is one of the most commonly charged criminal offenses in Brampton and Oakville. The impaired driving law usually involves driving while you are under the influence of alcohol.
04.
Oakville and Brampton Bail Hearing Lawyer
For individuals charged with a criminal offense in Brampton or Oakville, the bail hearing is usually a critical court appearance that determines whether the defendant will remain in custody or not while their trial is pending.
05.
Weapons Charges Lawyer in Brampton
Weapon charges and offenses are prosecuted seriously in Brampton and Oakville. With concerns about gun violence, you may find yourself in a complex legal situation after being arrested.
06.
Drug Charges Lawyer in Brampton
You must understand what type of penalties you're facing when charged with a drug crime in Brampton and Oakville. Drug offenses considerably vary in severity. For instance, substances defined as "hard drugs," such as cocaine and heroin, carry more severe sentences compared to "soft drugs" like marijuana.
07.
Theft, Robbery, and Fraud Charges Lawyer in Brampton
As they are so commonplace, most people believe that theft crimes and robberies are not serious. Theft is a broad term for property-related offenses and crimes that usually come with severe penalties and consequences depending on the specific circumstances.
08.
Juvenile Lawyer in Brampton, ON
Children's criminal cases in Brampton and Oakville are handled differently than those of adults. The Youth Criminal Justice Act (YCJA) was implemented by the Canadian government to deal effectively with young offenders. The act applies to individuals between 12 and 17 years old.
Seeking an experienced Toronto Criminal Lawyer?
Contact Fadi Matthew Kazandji to defend your case
Fadi Matthew Kazandji is a member of several boards such as the Ontario Bar Association,
Toronto Lawyers Association, and the Criminal Lawyers Association.
Violent Offences – Assault (All Types);
Drug Offences;
Driving Offences (DUI & other driving Offences);
Property Offences (Theft, and possession of stolen property);
Weapons Offences;
Fraud (Any type of fraud offences);
Bail Hearings;
Record Suspension Applications
You have connected with the right criminal law firm.
CLIENT TESTIMONIALS
Check out what our Brampton clients have to say about our criminal law services
Contact FMK Law Group for Effective and Affordable Criminal Defence Counsel
At FMK Law Group, we know and understand that encounters with the Brampton and Oakville criminal justice system do not just happen from 9 a.m. to 5 p.m. This is why we are available to take your phone call or respond to your email throughout the day, 7 days a week.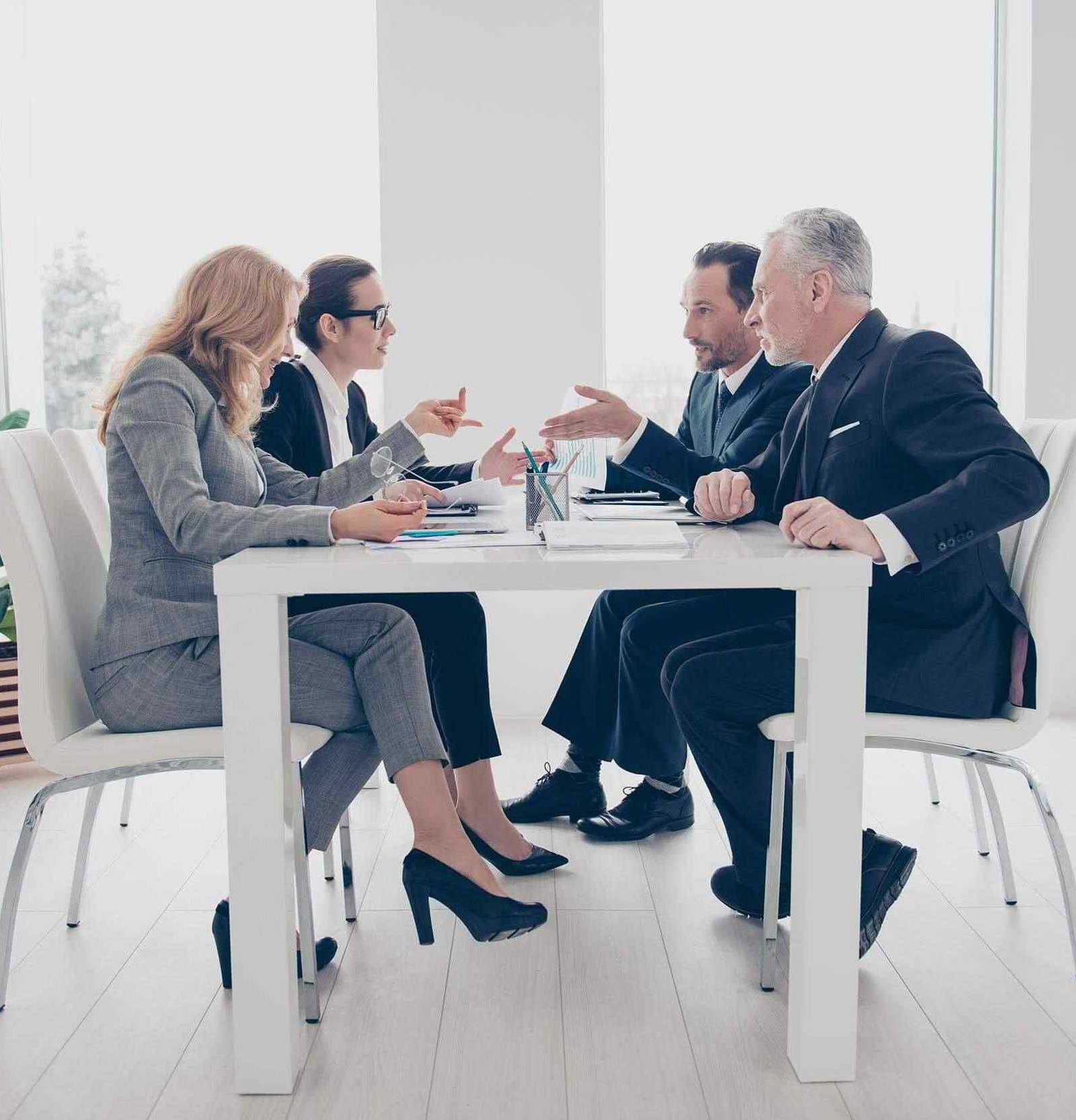 Have a legal question? Contact Us Today.
to speak to one of our legal professionals
Your team of lawyers is ready to help you in minutes with any legal question
Describe your legal issue
Find Seasoned and Experienced Top Criminal Lawyer in Brampton at FMK Law Group
Brampton is just 40 km from Toronto, right near Toronto Pearson International Airport which was once known as "The flower town of Canada", because of its large greenhouse industry. It is among Canada's fastest-growing cities having a population of more than 500,000. Brampton is a highly friendly and inviting city laying a great emphasis on culture, cuisine, and connection. The city is surging with energy and is a food and entertainment hub. Living in this city is great fun but unfortunately, if anyone gets trapped in a criminal offense, then FMK Law Group comes to their rescue and provides them with expert and professional legal assistance.  
Hire Top Criminal Lawyer in Brampton from FMK Law Group
People who are charged with a criminal offense in Brampton city and are looking for a high-quality and unbiased defense can get in touch with FMK Law Group, a top law firm in this region that is known for integrity, excellence, and proven results. This leading and reliable law firm in Brampton is proficient in creating a successful defense and its team of eminent criminal lawyers holds mastery of the Canadian Criminal Code. The firm has a wealth of experience in representing individuals facing criminal charges and is highly committed to every case. The firm handles every criminal case by carefully analyzing its details and preparing a solid defense. When it is a matter of people's freedom and reputation, they surely deserve excellent representation from the top legal firm of Brampton. The expert team of criminal defence lawyers has a proven track record and is an expert in handling all types of criminal offenses.
Why do you need a Criminal Defence Attorney?
Hiring a criminal defence attorney in Brampton is a sound and healthy decision because top criminal lawyers are known to provide solid legal advice, successfully represent clients in court for the best outcome, and also help clients make the right decision. Besides, criminal lawyers also help people understand the criminal charges against them and the potential penalties. The criminal defence attorneys of the FMK Law Group are experts in representing clients and have a sound and expert understanding of legal matters. Some of the major reasons why people need expert criminal defence attorneys to include:
It is in the best interests of people facing criminal charges to hire criminal defence lawyers, as they are experts in providing legal assistance to them both in and out of court.

Criminal matters are complex to deal with and if people are not properly legally represented then they can have life-altering costs, as they may be found guilty, and may even get fired from their job.

The criminal defence lawyers in Brampton have a sound understanding of Ontario's judicial system and are efficient in dealing with a wide range of criminal cases.

Ontario has a complex legal system and to successfully navigate through this complex system, criminal defence lawyers in Brampton come to people's rescue.
Questions to ask a Criminal Defence Attorney in Brampton
Every accused has a right to seek legal assistance and is entitled to receive a fair trial in court before a judge. Experienced and professional criminal defence lawyers represent their clients with the utmost integrity and passion and ensure the protection of the freedom and right of their clients. However, to hire the top criminal defence attorney in Brampton people need to be careful in their selection and should try to know in detail about the law firm and the lawyers before seeking their legal assistance. Some of the vital questions to ask include:
Do criminal attorneys have any experience handling similar criminal case?

How much experience do the criminal lawyers have and how many trials they have litigated?

What are the fees and how do they charge them from clients?

Can they provide some references from clients to whom they have provided legal assistance?

How frequently do they work out plea agreements or requests for a lesser charge?

Ask if they offer a free consultation.
How a Criminal Defence Attorney can help?
If people are facing criminal prosecution, then seeking professional help from a criminal defence attorney is significant. The criminal attorney in Brampton helps people understand the nature of the criminal charges filed against them, the possible outcomes after trial or conviction, know about the available defenses, and the likely available plea bargains.    
A criminal defence attorney creates an effective defence and develops a winning strategy for their clients and an accused's advocate prepares and files cases as well as argues on their behalf. Negotiating a plea bargain with the prosecution is also a part of a lawyer's job.

Criminal defense lawyers in Brampton are proficient to unearth and find elements that are vital for the case and are unique. The lawyers look for factors that can reduce a conviction of a potential crime.

Criminal attorneys are efficient in organizing and presenting the facts in a manner that ensures success for the accused.

Criminal lawyers have studied law and undergone training to well understand every aspect of criminal law and court procedure. Hence they know to defend the accused and discover any loopholes through which they can defend their clients.
What to look for in a criminal lawyer?
Facing criminal charges is quite a traumatic and painful experience and people try their best to get out of this situation with the apt advice and assistance of seasoned criminal defence lawyers. However, when choosing the top criminal defence lawyer in Brampton people should look for the below-given qualities:
Reputation
A criminal law firm having good reviews of clients and being successful in finishing the cases in the favor of their clients is certainly a good choice. A law firm with a good reputation in the business will be the best choice.
Experience
While looking for trusted criminal lawyers in Brampton, the first and foremost important is to select a criminal defence lawyer who has handled a variety of criminal cases and holds great experience. A lawyer having extensive experience will have complete knowledge of criminal laws and hence can efficiently handle different criminal cases.
Honest Representation
One should always prefer a criminal defence lawyer that is known to provide clients with the most honest and outspoken representation for diverse criminal law in Brampton. Such dedicated criminal lawyers are successful in helping clients get over the lines against all types of criminal charges.  
Seek Professional Help from FMK Law Group, an Expert Criminal Law Firm
FMK Law Group is a top criminal law firm in Brampton that helps clients successfully navigate through Brampton's complex legal system and process. We, at the FMK Law Group, are dedicated and committed to defending individuals charged with criminal and regulatory offenses. Our experienced criminal lawyers serve clients with the best possible legal outcomes. Some of the reasons behind consulting this leading law firm in Brampton include:
Dedication
The criminal lawyers of this firm stand by the side of the clients at every stage of the criminal case in Brampton. To serve clients irrespective of time, the top criminal lawyer of the firm is available 24/7 so that clients can reach them at any time.
Personalized Legal Assistance
Our criminal lawyers at FMK Law Group build a lasting relationship with every client, by offering personalized legal assistance based on their specific situation. The criminal lawyers come out with a tailor-made defence strategy meeting the specific needs of the case of the client. Besides, our lawyers are known to treat clients with a great amount of respect and courtesy.
Trusted & Experienced
FMK Law Group has been practicing criminal law for a great number of years. Hence, the advice given by our law firm is highly trusted among clients that come from our experience in handling every type of criminal case.
Strategically Aggressive
Top criminal defence attorneys of FMK Law Group are quite aggressive in their approach and never settle for the easiest outcomes. The lawyers well negotiate with the state attorney and give their best effort to provide clients with the best possible outcome.  
FAQ